Unsere russische Inspiration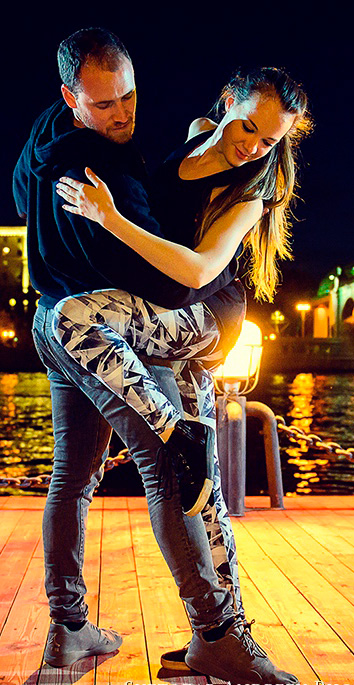 Hi everybody!
I'm Olga and I come from Russia, from a small town called Bugulma. I would like to share some details about my life with you and tell you too why I can't imagine a life without zouk.
After school, I moved to Moscow to study engineering. This is where my dance life began. I still remember how much fun and how much balance it brought into my life. My first dance was discofox. After a couple of years of intensive dancing, I started to teach. Then I discovered kizomba: It showed me how many possibilities you can have dancing with close contact.
One day, five years ago, zouk appeared in our dance club at the university. Maybe you had the same feeling as I had, when you saw zouk for the first time: "I want to dance like this!! I want to own it!! What's the name of this dance?" Zouk fully captured me from the very beginning: A very smooth and soft dance with a lot of musicality. The incredible amount of elements makes it so rich! And maybe because I'm an engineer, I loved all those dance techniques that make zouk a totally new experience. By now, I have completed my studies in Moscow, yet zouk is still with me!
And because zouk has become an integral part of my life, I have been visiting a lot of different teachers, have been travelling and assisting at many congresses and trained day and night. As a zouk teacher, I'm always trying to figure out, what the next skill might be that a dancer should develop to improve and to enjoy the dance even more. Now I'm in Bremen with Fernando and I am happy to share my knowledge and to dance with all of you!